Angel Therapy is a non-denominational spiritual healing method that involves working with a person's Guardian Angels, Archangels and Ascended Masters, to heal and harmonize every aspect of life.
Light for Spiritual Beings on a Human Journey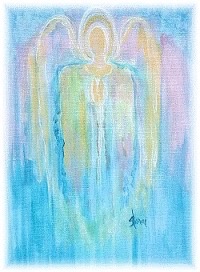 Are you searching…for insight, clarity & peace of mind? Do you need help in discovering your true path and purpose? Do your have questions about home and family, work, or love? Your angels have the answers you have been searching for! Your Angels are waiting to answer any and all of your questions, and to bring messages of hope, peace and love.
Kathleen Bradley, Angel Therapy Practitioner®, uses her abilities of clairvoyance (seeing), clairaudience (hearing) and clairsentience (feeling) to minister to clients all over the world. Certified by Doreen Virtue, Ph.D., she communicates directly with your angels, spirit guides and loved ones on the other side to deliver these messages from heaven!
Her gifts allow her to connect with the angels and give you a sense of validation, but it's her warmth, integrity and complete love of her work that will solidify your choice in her as your personal angel reader.
Each reading begins with an intentional prayer to receive the angelic assistance the client needs, whether it's regarding health, career, romance or a myriad of pressing issues. The messages may guide you on the right path or even include 'spiritual homework' to assist you in better communication with your angelic team!
Kathy is available for:
Private Readings - Phone Readings - Events - Private Parties - And Fundraisers
To schedule a reading call (516) 635-7248
For more information including availability email: kathybradleyconsulting@yahoo.com