HOME
CONTACT
ABOUT KATHY
ANGEL READINGS
BLOG
DIVINE LIFE COACHING
EVENTS
FENG SHUI
FREE GIFTS
KATHY'S BOOK
LINKS
MISSION STATEMENT
NEWSLETTER
QUANTUM HEALING
REFERENCES
REIKI
THE LIGHT BECOMES YOU EMPOWERMENT PROCESS
TRINFINITY8
THE ZONE
Events
~April Sessions~
Have you ever noticed how good you feel while out in nature?
You are an important part of nature. Come learn how best to connect to nature and synchronize your rhythms to the universal heartbeat.
Discover how to release long-held mental and emotional blocks.

Ground and release limiting past beliefs and conditioning and connect to your innate wisdom.

Kathy will provide a guided meditation while you meet your animal spirit guide.

Each individual will be guided to receive a personal message.
DATE: Saturday April 21st @ 10:00-12:00
LOCATION: Serenity Center in Remsenburg
INVESTMENT: $40.00 advance/$45.00 day of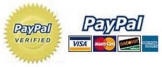 Reiki I helps you enter the flow by providing you with the tools for centering yourself, increasing self-confidence, and assisting you in manifesting your innermost desires. Once you are attuned to the energy, it is with you for life.

You explore a blend of Reiki and Metaphysics, and learn the art of Manifesting. You are taught to be a channel for the Universal Life Force Energy - also known as Reiki - and learn the hand positions to channel this energy for yourself and others. You experience two guided meditations, and receive four empowering attunements. You are taught the ancient technique to access your Higher Self for improved creativity, clarity, and intent of purpose.

Investment: $270 for the complete class
Date: Tuesday 4/19 & Thursday, 4/24
Location: Serenity Center in Remsenburg at 9:30 a.m.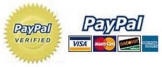 The Angels and I send you Joyous Blessings!
This Group is a circle where we can gather to share, create and cultivate the state of BE-ing that we want to embody as confident, empowered, Sovereign Beings. Enjoy being with like minded~hearted individuals as we embark on this loving journey of self discovery.

This circle is perfect for anyone who is passionate about living, learning, and taking responsibility for the Divine Beings we are. This circle draws on the truth that when powerful individuals gather with clear intention, and place our attention on the focused intention, we invite powerful forces to gather with us to create ideas and experiences which enhance our lives in a myriad of ways.
Dale Carnegie, who wrote the book "How to Win Friends and Influence People" attributed his success to "masterminding" and called this the "mastermind group." Masterminding is a simple concept. Basically a mastermind is a group of similar minded/hearted individuals that gather on a regular basis to help each other attain their goals from the space of imagination and by asking "What if ?"
We will meet monthly in order to raise our consciousness to reflect a state of harmony, love and joy.
Date: Tuesday, April 17 at 7:00 p.m.
Location: Serenity Center in Remsenburg
Energy Exchange: $25
Must Reserve:
Email kathybradleyconsulting@yahoo.com or call 516-635-7248
I have to say that I'm personally feeling a tremendous PUSH to go much deeper in my spiritual practice and connection with Spirit. It's SO strong right now. Are you feeling it too?
I've been connecting with lots of people from all over, and I'm finding that either people are feeling extremely expansive, opening to the Presence of Love more fully than ever - or - they're feeling squeezed and pushed by the last gasps of the old patterns of fear and negativity.
What if you were to increase your spiritual practice by 15 minutes per day, and that would decrease time wasted in negativity of 1 hour a day?
Would you choose to make a change, and do something different, if you KNEW it would work?
I'm all about supporting folks in proving it works for them, no matter how hopeless and helpless they feel.
The people I'm talking with who are feeling pushed and squeezed are usually aware that they're focused on things that are upsetting. They're feeling angry, and a bit helpless. Many are depressed. Particularly in the U.S., I'm finding that many longtime spiritual students are still so bothered by what's happening in the world of politics that it's gotten very difficult for them, and they're suffering.
Here's what I absolutely know: when we cling to anything that is false, it will upset us. Truth is never upsetting. It's liberation.
When we're feeling squeezed, frightened, worried, angry, hurt, depressed, and helpless (in the dark days of winter, no less), then these are the methods that WE are choosing in order to bring on our breakthrough. It takes what it takes.
We can choose to learn through pain, or we can learn through Joy. It's up to us. We are the deciders.

The choice to learn through pain or Joy is ours. Learn exactly HOW to become the joy-FULL learner. Learning through pain is very time consuming and laborious. Learning through Joy is much faster and easier.
Whenever I feel the slightest bit upset, it's my opportunity to choose how I will learn, and let Spirit guide me.
What I've learned is this: we are the deciders.
It may not look as though we're the ones who decide, but we are. Admitting that, realizing that, and owning that, is critical to having a breakthrough from the pattern of learning through pain. 100% responsibility with 0% blame, shame and guilt.
If it were easy to make this shift, everyone would do it, and the world's pain would dissolve.
"Feels like I discovered the pot of Gold at the end of the Rainbow!" That's what I've been hearing people saying in my classes -- and it's inspired me to take action and share.
I've decided to open registration for my 11 week long Empowerment Program. I feel inspired to give anyone who is willing to transform their life by going step-by-step with me an opportunity to join, because we are rocking it!
This is my 3rd offering of the Empowerment Program, and we're getting better and better. People are getting so focused and clear. I've added new levels of support, from weekly phone sessions and from the community, and I'm intending for all of us to have the most miraculous and transformative time of our lives.
If you're interested in my support with this - read on. No matter where you are in your life, I'd like to invite you to really consider joining in.
I'd like to invite you to ALLOW me in to support you in living the best life you can live, and to LEAVE THE PAST BEHIND.
If you know right now that you'd like to have a free Exploratory Call with me, so I can answer the questions you have, let me know.
This is Not sales oriented. I only am dedicated and willing to support you in discovering what's best for YOU. You're the one who knows what's best for you. I can help you get clarity.
If you'd like to book an appointment to get clear about your next steps right now, please let me offer you the free Exploratory Call
with me. People always feel more empowered after they have these calls.
Go for it! It's my gift to you.
If you're willing, I'm willing.

Together, we will move a mountain of false beliefs!

Stop Playing Small & Live Your Life on Purpose
* Be willing to develop a divine discipline to stay focused.
* Get inspired and motivated to make 2018 your best year EVER!!
* Become Clear about the Life you're creating for yourself.
* Stop self-sabotage in it's tracks.
* Learn how to create your environment And not be affected by other people.
* Connect with the The Power of the Word.
* Change the way you look at things, and the things you look at change.
* See how the Universe works~and attract what you do want into your life.
* Envision and create a new story.
* Release what no longer serves you.
* Manifest your reality with Intention.
11 week program consisting of online recorded classes Plus weekly private sessions.
Call 516-635-7248 or email kathybradleyconsulting@yahoo.com
Click here to sign up and make the decision to make this your best year ever!
See what others are saying...
"Kathy Bradley's new book, 'The Light Becomes You', explains an Empowerment process that allows us to create a better life. A life where we choose which path to select; a life where we feel good despite external circumstances; a life free of past 'baggage' and future concerns; a life where we are in control, feeling confident, certain and at peace. Who does not desire a better life? It is an exhilarating feeling of freedom!
Last summer, I had the good fortune of encountering Kathy as she presented a workshop at a library event. Subsequently, I read her book, which explains the 11 steps to Empowerment. I found myself rereading some sections more than once, to digest the wisdom of her words. The book is beautifully written, in a simple to understand format. We then began the 11 week Empowerment program. It is a matter of changing prior patterns, implementing essential new habits, in place of prior ones that no longer serve us well, and it does require a commitment on the part of the participant. From my perspective, the book and program are priceless!
The program is a perfect complement to the book. First Kathy emailed me an audio session pertaining to a particular chapter of her book. I listened, learned, and took notes. Then we would schedule a phone session for the following week. Speaking by phone was an opportunity to present her with questions, clarify my understanding of the audio content, and have an in depth dialog. I shared with her examples of my progress, and how my life was getting better and better, thanks to her guidance. And so unfolded an exciting journey. The sequence takes 11 weeks to complete, with each session focusing on another step of becoming empowered. Kathy is a wise and wonderful teacher. Yet, she is more than a teacher. She is a 'pointer', providing the tools and techniques, fine tuned with laser like accuracy, explaining how to change the way we look at things, so the things we look at change. A shift in viewpoint makes a world of difference. The process is ongoing and so are the benefits!
I highly recommend this book and program, to anyone who feels 'stuck' and frustrated, as I did. The concepts are simple, and they work. Thank you Kathy Bradley. Feels like I discovered the pot of Gold at the end of the Rainbow! "
Blessings & Gratitude,
Arlene