What Is Reiki?
Reiki is a hands-on healing technique that balances, realigns energy, and activates your own healing powers. It reduces stress, increases energy and focus, and enhances creativity.
Reiki is a Japanese word meaning Universal Life Energy, the energy that is inherent to all creation. It describes an ancient Tibetan energy balancing treatment. It is based on Traditional energy theory (Prana, Chi, Qi, Ki), and incorporates the meridian system of energy pathways running through the body which are commonly known as the Chakras.
Reiki is non-manipulative. Through loose clothing, the practitioner channels Universal Life Energy through their hands, helping to direct energy where it is needed.
Reiki is very relaxing and comforting. Some experience a deep meditative state, some fall asleep, and others become recharged. Some whose brains are on 'overload' simply enjoy giving up daily pressures for an hour and allowing their minds to quiet.
Reiki feels good. It is recommended as a treatment before and after surgery. It is helpful during illness, and can be used along with other conventional treatments. Reiki is recommended for people who feel perfectly healthy, to maintain an energetic balance which can help in the prevention of illness.

I am a channel for the energy that awakens us to deeper states of awareness & higher consciousness, opening us to our true nature of oneness, healing the heart, immune system & body, bringing about biological changes in the brain, softening the chatter of the mind, and bringing you into the moment where there is peace, joy, serenity & love.
Does Reiki really work?

Reiki always works where it is needed and on the level that it is needed. Since Reiki is spiritually guided and channeled by Highest Wisdom, it will work in ways that might not be known to the recipient or in the way that is expected. Therefore, Reiki will never do harm as it is innately Good and works for the Good of anyone open to receive it. Does it really work? The answer is yes, since Love is the greatest healer there is. And Reiki, in a word, IS….
LOVE.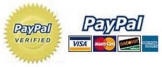 If you would like the convenience of paying online, please use the secure check out options below: Click here to contact Kathy with questions
Investment: $270 for the complete class
Date: Tuesday 3/20 & Thursday, 3/22
Location: Serenity Center in Remsenburg at 9:30 a.m.
Reiki Treatments
(Quantities can be updated during check out)
Gift Certificates