HOME
CONTACT
ABOUT KATHY
ANGEL READINGS
BLOG
DIVINE LIFE COACHING
EVENTS
FENG SHUI
FREE GIFTS
KATHY'S BOOK
LINKS
MISSION STATEMENT
NEWSLETTER
QUANTUM HEALING
REFERENCES
REIKI
THE LIGHT BECOMES YOU EMPOWERMENT PROCESS
TRINFINITY8
THE ZONE
"
Youth is not a time of life; it is a state of mind; it is not a matter of rosy cheeks, red lips and supple knees; it is a matter of the will, quality of the imagination, a vigor of the emotions; it is the freshness of the deep springs of life." Samuel Ullman
This month, please enjoy an excerpt "Monkey Time" from my book, "Messages Are Everywhere".
"The light is shining brightly. The air sweetly caresses my face as I stroll along the path in Costa Rica. Butterflies dance around in colors of royal blue, banana yellow, and striking orange. The palm trees click in the breeze creating a soothing sound.
Looking over to my left, I watch as the turquoise blue ocean peddles in and moves out, as I become aware of my breathing coming in and going out.
Easy does it, I have all the time in the world to relax and take it all in.
I hear rustling and turn to see a monkey hanging upside down from the tree. He appears to be playing hide and seek with me. I begin to laugh, and he cocks his head at me. I feel so happy and joyous! I feel like a young child again, spontaneous and connected with the whole world. That's what I'm looking for...a little fun, it's good to have fun! I start skipping along as I once did many years ago. It feels so freeing to just let go. I am humming with the beat of the jungle. We love to laugh, dream, have fun and just be. We're human "beings" on this journey not human doings.
When you have feelings of fatigue, irritability or depression these are signs that you're off center and you need to inject some fun into your day. Simple pleasures such as watching a funny movie, or laughing with a dear one are easy but important ways to have fun. And they don't have to cost a lot of money or take a lot of time.
When we take the time to laugh and play we raise our vibration of energy. Playing can be magical, as it brings us to a joyful state, clears our mind and opens us up so we can tap into divine wisdom. This joy brings us to a place of creativity.
Take time to play, and let your creative juices flow. Have fun and enjoy the ride! You deserve to have pleasure, happiness and joy".
If you
are undergoing challenging times, it's especially important to remember to lift yourself up and have some fun!
P.S.: Enjoy the monthly newsletter and if you want to stay up to date during the month, please feel free to join my Facebook page below or Instagram!
Instagram: @kathleenbradley444
---
Please listen to this song ~
Feel free to sing, dance and clap along!
---

Heavenly Guidance
(Please disregard the background noise-neighbors are busy working:)
---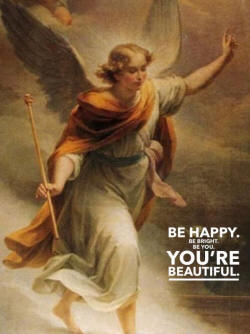 If there were a way for you to connect and learn valuable guidance from the Heavenly realm, you'd want to know about it, wouldn't you?

Angelic readings provide clarity on every aspect of your life. Whether you need help in living a stress free life, or have questions about home and family, work or love.

If you want to know what your life purpose may be ~ Your angels have the answers you have been searching for!

Your Angels are waiting to answer any and all of your questions, and to bring messages of hope, peace and love. The messages provide clarity and direction on how best to proceed. Book your session for either an hour or a half hour, and record it so you can go back and gleam helpful insights.

Kathy is eager to assist with your personal expansion and is available to provide personal readings and messages from the Angelic Realm to heal and harmonize every aspect of life.
Simply click the link below to set up your Angelic Reading with Kathy:
Investment:1/2 half hour is $75.00 or 1 hour is $150.00
Phone Session: 1 hour $125.00
---
Transform your energy. Raise your vibration. Experience a life shift.
Crystal Bed Therapy is recommended for anyone, whether you are experiencing physical or emotional hardship or simply want to become rejuvenated, rebalanced and relaxed. Come for a cosmi
c
reboot and experience the high-vibe state of flow and expansion
.
Crystal Bed Therapy is more than your average energy healing session. It is a multi-sensory, meditative, cleansing experience that takes you into greater realms of depth and the subconscious mind. Come for a cosmic reboot and experience the high-vibe state of flow and expansion.
To schedule your session, Call Kathy Bradley at 516-635-7248 or email
----------------------------------------------------------------------------------------------------------------------
Give Love, Joy and Serenity ...
Gift Certificates are available!
Step Into Your Self Mastery
This Group is a circle where we can gather to share, create and cultivate the state of BE-ing that we want to embody as confident, empowered, Sovereign Beings. Enjoy being with like minded~hearted individuals as we embark on this loving journey of self discovery.
This circle is perfect for anyone who is passionate about living, learning, and taking responsibility for the Divine Beings we are. This circle draws on the truth that when powerful individuals gather with clear intention, and place our attention on the focused intention, we invite powerful forces to gather with us to create ideas and experiences which enhance our lives in a myriad of ways.
Dale Carnegie, who wrote the book "How to Win Friends and Influence People" attributed his success to "masterminding" and called this the "mastermind group." Masterminding is a simple concept. Basically a mastermind is a group of similar minded/hearted individuals that gather on a regular basis to help each other attain their goals from the space of imagination and by asking "What if ?"
We will meet monthly in order to raise our consciousness to reflect a state of harmony, love and joy.
Click here to find the link of our creation on June 16th as my gift to you!
-----------------------------------------------------------------------------------------------------------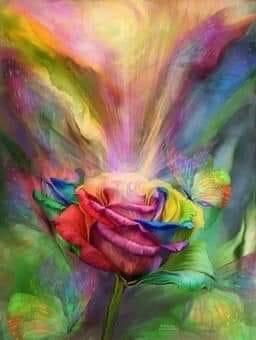 ~ A space of Rejuvenation and Renewal.
I
have created this environment as a respite for you to come to when you are weary, tired, dismayed or in pain. Join me and allow the energies and frequencies to wash over you creating peace, harmony, joy and well-being.
This space provides a sacred oasis, soothing your body, mind and soul.
The hour long experience will be offered in a recording that you may join in live, and then listen to often in order to recalibrate yourself in harmonious and joyful ways.
Location:
Online & Recorded Event
-----------------------------------------------------------------------------------------------------------------------
Rejuvenate, Relax & Rebalance
All are welcome to join for a relaxing and enlightening hour. Kathy will offer a guided meditation for your enjoyment which will be followed up with Self- Reiki As stress is relieved, tensions in the mental, emotional and physical bodies are often released bringing our bodies into a state of balance, peace and well being.
Check out Long Distance Reiki
Reiki is one modality that easily lends itself to long distance sessions. The healing energy flows across any distance for the Highest Good of the recipient. Sessions are powerful and uplifting, and will help you relax deeply.
If you would like support, relaxation and stress reduction, please click here to see what best fits your needs.
Long Distance Reiki
Stop Playing Small & Live Your Life on Purpose
Program consisting of online recorded classes Plus weekly private sessions.
See what others are saying...
If you are on a spiritual path, and are ready to release fear, limitation, stress, anger, worry and anxiety, my new book provides the platform and structure to awaken and guide you in the transformation of your life.
Learn more about
the book and The Empowerment Process.
Please check out the list of services below, including: Trinfinity8, Crystal Bed Therapy-
Quantum Healing, Reiki, Divine Coaching and Angelic Readings. Click on each one for more details.
As always, feel free to contact me with any questions or to schedule your session at:
Teacher and Angel Therapy Practitioner@, Kathy offers her clients clear, concise intuitive guidance as well as the techniques and practical tools, inspiring them to awaken to their true divine path and purpose.
BS for Business from Niagara University, Certified Interior Refiner/Designer, Mastering Alchemy, Sound Therapy & Success Signature training
Reiki Master Practitioner/Teacher

Angel Therapy Practitioner®

Consciousness Facilitator
STAY CONNECTED FOR UPDATES & EVENTS