HOME
CONTACT
ABOUT KATHY
ANGEL READINGS
BLOG
DIVINE LIFE COACHING
EVENTS
FENG SHUI
FREE GIFTS
KATHY'S BOOK
LINKS
MISSION STATEMENT
NEWSLETTER
QUANTUM HEALING
REFERENCES
REIKI
THE LIGHT BECOMES YOU EMPOWERMENT PROCESS
TRINFINITY8
THE ZONE
We Are Symbiotically Connected
Often we forget the beautiful relationship that exists between Mother Gaia and ourselves.
This symbiotic relationship benefits both parties. Take the trees for example; the trees
breath in carbon dioxide, which you exhale and you breath in the oxygen the trees exhale.
Do you think it is a coincidence?

Trees help us become more aware of our connection with something larger than ourselves. We can connect with the wisdom and the strength of the tree, and feel the peace and
serenity that resides within. As the leaves on the trees begin to change color, we appreciate the beauty and uniqueness, and create the space to change, grow and evolve.
Everything is energy. We have an important role to play, as we can assist the earth and all living beings on it, by harmonizing to the frequency of joy. When we breath; breath in love, breath out peace. Become aware that with every breath you take, you are doing your
part to bring about the transition into the New Earth.
Yes, it takes dedication and persistence- and rest assured we are making a difference
as we hold our attention point on creating a coherent environment. Take good care of yourself, knowing this is of the utmost importance. Be kind and nurture yourself, others
and the earth during this time of transition. Let healing, comfort and solace be yours
as you feel the unification of All that is.
If you are ready to take the next step in your realization, please join me in
The Empowerment program. See details below.
Enjoy the monthly newsletter and if you want to stay up to date during the month,
please feel free to join my Facebook page below or Instagram!
Instagram: @kathleenbradley444
---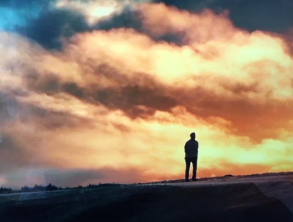 Step Into Your Self Mastery

This Group is a circle where we can gather to share, create and cultivate the state of BE-ing that we want to embody as confident, empowered, Sovereign Beings. Enjoy being with like minded~hearted individuals as we embark on this loving journey of self discovery.
This circle is perfect for anyone who is passionate about living, learning, and taking responsibility for the Divine Beings we are. This circle draws on the truth that when powerful individuals gather with clear intention, and place our attention on the focused intention, we invite powerful forces to gather with us to create ideas and experiences which enhance our lives in a myriad of ways.
Dale Carnegie, who wrote the book "How to Win Friends and Influence People" attributed his success to "masterminding" and called this the "mastermind group." Masterminding is a simple concept. Basically a mastermind is a group of similar minded/hearted individuals that gather on a regular basis to help each other attain their goals from the space of imagination and by asking "What if ?"
We will meet monthly in order to raise our consciousness to reflect a state of harmony, love and joy.
Date:
Tuesday October 13th at 7:00pm
Location:
Serenity Center, Remsenburg
~ A space of Rejuvenation and Renewal.
I
have created this environment as a respite for you to come to when you are weary, tired, dismayed or in pain. Join me and allow the energies and frequencies to wash over you creating peace, harmony, joy and well-being.
This space provides a sacred oasis, soothing your body, mind and soul.
The hour long experience will be offered in a recording that you may join in live, and then listen to often in order to recalibrate yourself in harmonious and joyful ways.
Date:
Wednesday October 21st at 7:00 pm
Location:
Online & Recorded Event
Register:
Email
kathybradleyconsulting@yahoo.com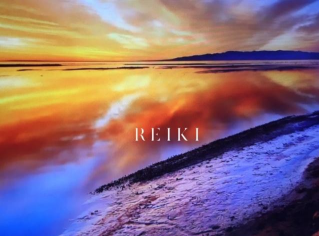 Rejuvenate, Relax & Rebalance
All are welcome to join for a relaxing and enlightening hour. Kathy will offer a guided meditation for your enjoyment which will be followed up with Self- Reiki As stress is relieved, tensions in the mental, emotional and physical bodies are often released bringing our bodies into a state of balance, peace and well being.
Check out Long Distance Reiki
Reiki is one modality that easily lends itself to long distance sessions. The healing energy flows across any distance for the Highest Good of the recipient. Sessions are powerful and uplifting, and will help you relax deeply.
If you would like support, relaxation and stress reduction, please click here to see what best fits your needs.
Long Distance Reiki
Stop Playing Small & Live Your Life on Purpose
Program consisting of online recorded classes Plus weekly private sessions.
See what others are saying...
If you are on a spiritual path, and are ready to release fear, limitation, stress, anger, worry and anxiety, my new book provides the platform and structure to awaken and guide you in the transformation of your life.
Learn more about
the book and The Empowerment Process.
Please check out the list of services below, including: Trinfinity8, Crystal Bed Therapy-
Quantum Healing, Reiki, Divine Coaching and Angelic Readings. Click on each one for more details.
As always, feel free to contact me with any questions or to schedule your session at:
Teacher and Angel Therapy Practitioner@, Kathy offers her clients clear, concise intuitive guidance as well as the techniques and practical tools, inspiring them to awaken to their true divine path and purpose.
BS for Business from Niagara University, Certified Interior Refiner/Designer, Mastering Alchemy, Sound Therapy & Success Signature training
Reiki Master Practitioner/Teacher

Angel Therapy Practitioner®

Consciousness Facilitator
STAY CONNECTED FOR UPDATES & EVENTS